This nine-week program will introduce students to opportunities for leadership at UConn and beyond. Students will develop their leadership competencies through self-reflection, experiential learning, exploration of team dynamics, cross-cultural communication, critical dialogue and discourse, civic engagement, and social justice. As a result of this experience, University of Connecticut Discovery Students will understand the basic concepts and principles of leadership, explore, define, and develop personal values, and begin to take an active role in positively influencing the university community and beyond.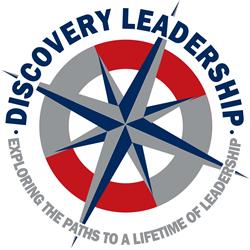 Program Completion
This program will offer a series of workshops specifically designed for students beginning their leadership experience at UConn.
Successful completion of the program consists of:
Attendance to and participation in ALL Discovery workshops and activities.
Completion of all assignments and reflection activities.
Earning a cumulative GPA of 2.0 or higher by the completion of program requirements.
As a participant of Discovery leadership, you will be able to demonstrate knowledge of:
your personality style in relation to True Colors.
your leadership style.
your individual values.
how an individual's personality impacts communication methods.
the connections between power and privilege.