Husky LEADS (Lead, Elevate, and Develop Student-Athletes) is a collaboration between Leadership and Organization Development and the Division of Athletics.  The purpose of Husky LEADS is to foster an empowering, participative, and inclusive environment for all student-athletes – outside of their sport – while developing a deeper understanding of leadership.  Student-Athletes in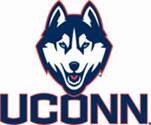 Husky LEADS are leaders from each of the intercollegiate teams at the University of Connecticut and participate in a semester look series of workshops and conversations.
Topics include, but are not limited to: Strengths, Values, Effective Communication, Goals and Goal Setting, Problem Solving, Leaving a Legacy, Diversity/Inclusion, Leadership Theories and Styles, among other topics that aims to cultivate the leaders of tomorrow.
Learn more about Husky LEADS