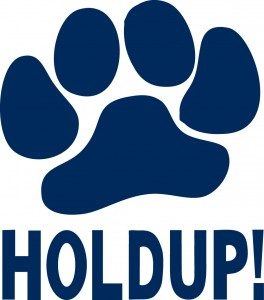 The Husky Outreach for Leadership Development, Understanding, and Pride (HOLDUP!) is a program that creates and develops interactive, peer-to-peer based workshops around important leadership topics such as group dynamics, communication, diversity, among many others. We facilitate our workshop curriculum at high schools throughout Connecticut in an effort to increase leadership skills in those with untapped potential.
As a member of our group, you will learn the importance of leadership development – in yourself, your peers, and your students.You will be working with an elite group of student leaders who all share the same passion for the development of high school students. Also as a member of HOLDUP!, you will be in a committee that supports the program's growth and success. in these committees, you will learn the "ins and outs" of workshop development, leadership development, public relations & marketing, and member retention.
For the Spring 2018 semester, HOLDUP! is looking for excellent student leaders focused on improving and promoting leadership through their interactions with others and a desire to impact their communities. We are looking for students able and willing to commit at least one hour a week (one biweekly meeting and one biweekly committee meeting) and to facilitating workshops at our high school sites (two hours a week for ten weeks) at least once a calendar year.
Applications are now OPEN for Spring 2018! Applications will close on Tuesday, October 3rd. Successful candidates will be notified about interview days. Thank-you for taking the time to fill out the following application.
If you have any questions, please email UConnHOLDUP@gmail.com, or visit us in the Leadership Office (Student Union room 302).
***This application will take approximately 15-20 minutes. All questions must be answered in one sitting, so it is best to prepare your answers to the questions before beginning.***
To help you prepare for the application, here are the list of questions:
Contact Information (name, email, major, year of graduation)
In what ways have you been involved on campus (or are looking to get involved)?
What can you bring to HOLDUP? How will your strengths contribute to the group and our mission?
What leadership experiences have you had?
What do you consider to be the most important quality of a leader and why?
Describe a challenge you faced while working with a group and explain how you dealt with it. What did you learn from this experience?